Offering professional services from a qualified team.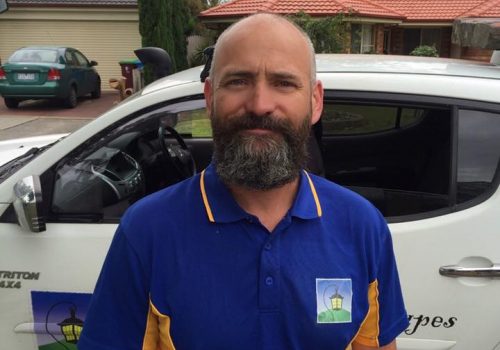 We're happy to answer any questions you may have or offer a no-obligation quote.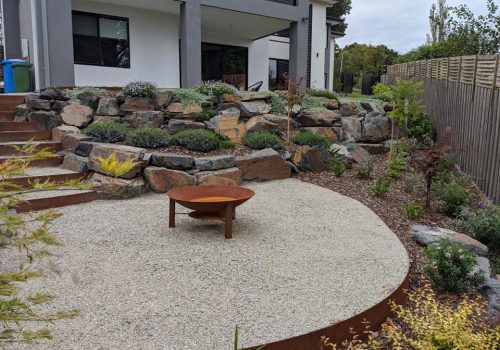 We provide unbeatable rates to ensure complete customer satisfaction!
GARDEN ART
We specialise in etched hardwood posts but it can be as simple as painted cypress gold posts or railway sleepers installed upright at various heights. Let's work together and come up with an idea and then make it happen.
RETAINING WALLS
They can be simple to intricate and of various materials. Such as, treated pine with the same or steel for posts, interlocking blocks with capping, besser blocks for rendering or stack stone over the top, stone and mortar or good old bricks.
INSTANT & ARTIFICIAL TURF
We install buffalo, kikuyu & couch lawns. Assistance with choosing the best for your requirements is assured. If artificial turf is sort, we offer only the best product & most importantly – laid in the correct manner. We even do putting greens.
CUSTOM LETTERBOXES
Stand out with a handmade letterbox. Copy a design you like or let's make up a unique letterbox just for you.
IRRIGATION SYSTEMS & WATER TANKS
Pop up sprinklers for the lawn, drippers for the garden with easy to use timers. We can also help to install your water tank, including building the base.
STACKSTONE WALLS
It is attached to either besser block or treated pine sleeper retainer walls with outdoor cement sheeting over the top. There are a great variety of options available to choose from.
PAVING, CRAZY SLATE PAVE
The options available are unless, so with some help you are sure to find the right look for your outdoor space. Depending on the product & finish required the base can be compacted crushed rock then sand base to concrete then mortar base with grout lines.
SPRAY ON PAVING
Rejuvenate old concrete with a new finish. It can be made to look like bush rock, tiles, bricks, cobblestone and exposed aggregate or custom designs.
STEPPING STONES
Always laid on a mortar base, we use a large variety of pavers, but crazy slate is a great look, so too hardwood sleepers cut to size.
WATER FEATURES
We can help install a pre purchased feature or can build custom water features such as ponds, waterfalls, creeks & water walls.
CONCRETING
Shed slabs, pathways, alfresco areas & driveways, be it plain, colour sealed, stencilled or exposed aggregate we can help.
GARDEN STEPS
Stand alone or incorporated into a retainer wall, and of various materials, we can build a functional yet decorative set of garden steps.
EXCAVATION & RUBBISH REMOVAL
Either as part of a landscape project or separate. We have access to mini excavators as small as to fit though a door, tractor with rotary hoe, skid steer loader (bobcat) and trucks up to 10m3.
SOIL, MULCH, PEBBLES, TOPPINGS
Let us help you with product selection and we will ensure the correct thickness of application and in the correct manner.
DECKS
The most used decking & in order of popularity are; merbau, spotted gum and treated pine. Combinations of timbers are an option too. Stairs, picture frames are an option too. We much prefer to use screws over nails.
PLANT SELECTION & PLANTING
As a qualified horticulturist with a passion for plants I am perfectly suited to assist with choosing the right plants for your garden in the long term, not just the day they are planted.
GARDEN SCREENS
For privacy or decoration they can add a wonderful touch to your garden. Various options are available such as; bamboo, rendered or stacked stone over outdoor cement sheeting, aluminium composite or corten rusted steel laser cut designs, lattice, timber such as merbau, spotted gum & treated pine. We have even made one using old pieces of corrugated iron of different colours to create a landscape design.
Contact our office in Narre Warren today to make a booking to get a quote. Send us a message through our contact page or via email at matt@lhlandscapes.com.au or call us directly on 0422 443 953 to get the answers you need to make your vision for your property a reality.